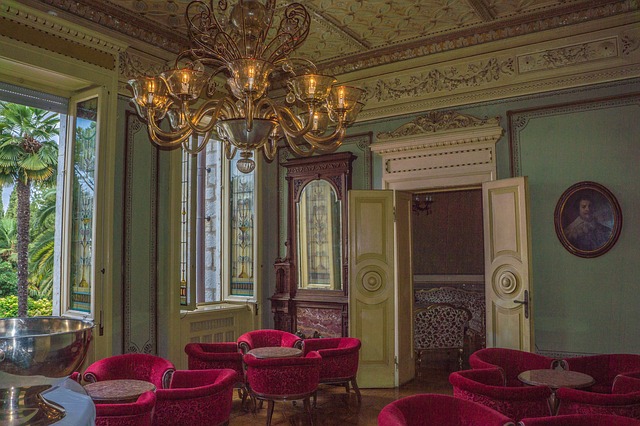 "In reality they all lived in a kind of hieroglyphic world, where the real thing was never said or done or even thought, but only represented by a set of arbitrary signs." ― Edith Wharton, The Age of Innocence
The Age of Innocence — Edith Wharton

This classic is like a breath of fresh air — air that is fragranced with the cleverest of wit, deep insight, and intelligent dialogue. The way Edith Wharton portrays the creme de la creme of wealthy and fashionable New York society back in the day, is at times hilarious, and other times so thought-provoking that I had to just sit still and process every beautiful and meaningful word. No word is unnecessary — each serves its purpose in the plot, the setting, the descriptions, and the many symbolisms which flow so beautifully that I felt like I was wearing a delicate, silk evening gown, and that I was seated with the characters in a box at the opera. Yes, I'm getting carried away but I didn't want to miss a single word from this novel. I felt like jotting down every quote that I loved, but then I realised that would be most of the book.
The plot was very interesting, but I think it's the way the author writes that gives it its mystique and creates drama when, to some, it may appear there is none. However, back in the day in New York society, drama for the simplest of things was an every day occurrence. Everyone and everything was scrutinised and judged to see if they or it fit with the moral code of New York's elite. This is where the Countess Ellen Olenska comes in — to shake things up a bit. She has spent her days abroad in Europe where she married the rich Polish Count Olenski — who apparently treated her dismally. She returns to family and is determined to fit in with New York society as they know it.
Ellen Olenska first appears at the opera where the protagonist, Newland Archer, a young gentleman lawyer is introduced. Everyone is talking about the mysterious Ellen who obviously dresses in a European way — which the reader immediately senses is inferior or too unconventional for these rather conservative, close-knit, and etiquette-obsessed New Yorkers. Archer notices his beautiful and pure, almost angelic fiancée-to-be — the pretty socialite May Welland, who is also the cousin of Ellen Olenska, in the opera box, and is full of pride for her. However, we also notice that he is quite struck by the mysterious Ellen and her unconventional appearance. This immediately sets the tone and introduces the plot to the reader.
As the story progresses, we immediately begin to realise that the New York Archer knows and loves — the home he is so proud of to the point that he refuses to hear anything negative said against it — his "trendy" New York, is different to what others that are on the outside looking in may see. He is, at first, blind to this. To have anyone speak negatively of the "trendy" and happening city he resides in is something he will not tolerate. Yes, the words "trend" and even "trending" are used in the book, which brings me to another topic. By reading this book, and many other classics, I realised that we as people have not changed much since those eras. We still fuss about things that may be insignificant in the big scheme of life but we are so caught up with them that we don't realise it if we do not observe the situation from afar.
The New York that Archer and the rest of his circle of friends love and cling onto for dear life as though there is no other way — no better way, is immediately tested by Countess Ellen Olenska's opinion — her take on New York and their way of life — how she perceives the elite in it. On the contrary to everyone else's perceptions, she sees an oppressive, backward, stuffy environment where one cannot breathe freely. A society that sets rules that are, at times, so difficult to follow that everyone succumbs to lies and deceit — mostly lying to themselves that they love the status quo.
The details were intricate, as were the descriptions. The humour and the clever wit is so absorbing. It liberates the soul as one reads. The details about the furniture and the clothes may be too much for some, but the fact that the author is so intelligent and clever in her writing excuses this from the onset. I honestly felt like giving up when reading the first chapter, because there were so many introductions — names I couldn't keep up with. I am so glad I didn't. My first thought was that this author must know a lot about design — she must have worked in the field. I did some research and discovered that I was correct in my assumptions. Her knowledge of wealthy New York society at the time also led me to believe she was part of this "refined" and "trendy" group of people. My research revealed that she was part of it — but also that she was, in fact, a member of a very influential and wealthy family — with the name Jones. My immediate thought was that the family must have something to do with the phrase: "Keeping up with the Joneses'." To my astonishment, I was correct. Many say that this is the case, although there are other theories as well.
Overall, this was such a rich, enjoyable reading experience about etiquette, and the struggle between expectations and desire. I thoroughly recommend any work by this author as I have heard high praise for her other books as well. I am not surprised that she won the Pulitzer Prize.