Eventually Julie (Julie & Friends - Book 1)
Julie has had enough!
At 27, she feels overwhelmed with the "shoulds" her family pile on her, and an office job that she detests. It doesn't help that she's carrying her "baggage of unfinished business" with her, weighing her down even more… making it impossible to see clearly and dig herself out of the rut her life has become.
When she finally decides to take action, a chance encounter presents her with an opportunity to deal with her messy past, so she sets off to Paris to find the answers that can set her free, and live a life full of meaning and passion. Julie loses herself in the sights and smells, and in the beauty of travelling in one of the most romantic cities in the world. She opens her heart to love, and begins to be true to herself… until she discovers a secret that sets her right back to where she began; uncertain about life — about love!
When Julie arrives back home to Sydney, she needs to make some serious decisions, or risk missing out on true love… and finally having the career she always wanted.
Join Julie and her delightful and witty friends on a journey of fun, adventure, and passion. Set in and around Sydney, as well as London and Paris, Eventually Julie is a "finding yourself" romance that deals with being stuck in a rut and eventually finding the right ingredients to live a life that is true.
The Greek Tapestry (Julie & Friends - Book 2)
Maria and her older sister, Nicki, were childhood friends with Dimity, the girl who lived across the street. Growing up in Sydney, they even came first in an art project with a tapestry they made by hand, which depicted island life in Greece. They believed nothing would separate them — but would sadly find that nothing was a tall order. When Nicki and Maria's parents uproot them to move to Greece, leaving Dimity behind, they discover that even the strongest friendships can disintegrate.
Now, almost twenty years later, each of them has their own life. Dimity lives in a designer house with her sexy husband, an industrial designer named Malcolm, and their two daughters. She loves Malcolm, but is tired of playing the accommodating wife and daughter-in-law. In need of change and inspiration, she sets off to Greece.
Maria has both the career and the family, but still feels the need to prove herself to her mother. After her mother hides invitations to her cousin's wedding in Greece from her, Maria is spurred into action. She is sick of her mother's interference and heads to Greece in search of answers.
Nicki also has a successful career, but she and her husband, Marco, are unable to have what they really want — a child. Needing a change in life, she follows her sister to Greece, and stays in a peaceful, historic village outside the town of Ioannina.
As Maria, Nicki, and Dimity each try to untangle their complex lives, will they find their way home and weave their own beautiful reality?
Fasten your seatbelts and get ready to join the fun in magical Greece!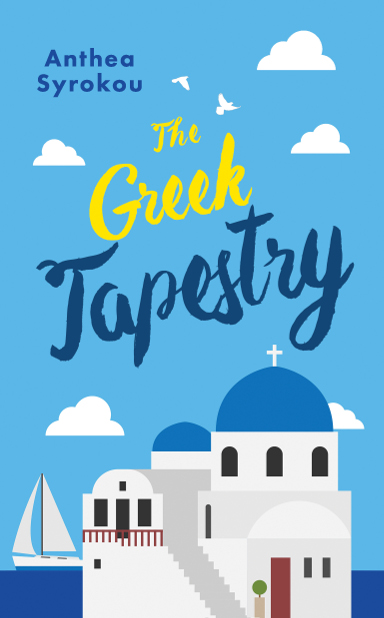 Under the Frangipani Tree (Julie & Friends - Book 3)
Cassandra Jensen, the forever loyal friend and qualified counsellor, is always ready to lend a non-judgmental ear to anyone in need of finding answers. However, when she receives an invitation to her old friends' wedding, her coping abilities are challenged. Cassandra has serious reservations about accepting Cynthia and Ryan's invite, despite her handsome and gregarious fiancé Connor insisting that it will be a great chance to visit the town Cassandra grew up in: the breathtaking Barossa Valley in the heart of the wine country in South Australia.
But going back home means facing her charismatic ex-boyfriend, and 'unfinished business' with her father who has always treated her with irreverence. What was the underlying reason her parents had relocated from Europe to the robust hills and vineyards of the Barossa Valley, at the peak of their acting careers to set up an acting school and theatre company? And why had they given up on their bold venture soon after?
Under the Frangipani Tree is the third book in the Julie & Friends series. Join Cassandra and her friends in this roller coaster journey of the heart, set amongst lush, rolling hills, and enchanting vineyards. Experience romance, tears, and joy, sprinkled in the crisp country air.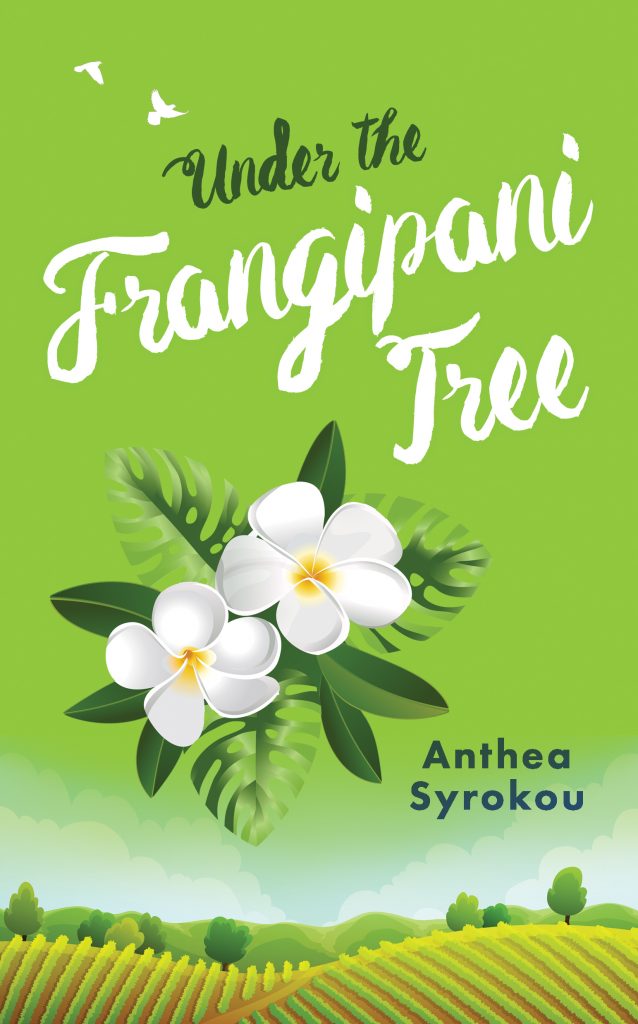 Twenty-six-year-old Tess Harrington is comfortably content with her life in the city. Originally from a small country town, Tess now works in a hair salon she part-owns with her friend Pamela, located in a quirky street full of culture, art, and plenty of tea and coffee. She couldn't be happier spending her days interacting with the locals who work in the wonderful shops that line the street, and indulging in quiet nights in her nearby apartment, where she reads her many books, sips tea she makes with her prized teapot, and eats delightful gourmet sandwiches from the local deli.
She treasures the antique finds which adorn her apartment, attends her monthly "shop girls" soiree at a swanky club called Vinnie's, and is never lonely, for she has her books, which introduce her to the romance and adventure she quietly longs for, and which satisfy her hidden desire to run free amongst storms, and to swim in surging seas.
Life couldn't be going more smoothly for Tess, and she intends to keep it that way. With one failed marriage already under her belt, Tess decides to forgo relationships altogether, as does her friend Pamela, who finds herself in a similar predicament. They tell themselves they don't need men in their lives — not even the handsome restaurateur Silvio, who swoons over Tess and calls her his muse.
But when someone threatens this almost too tranquil world she has built for herself, will she be strong enough to resist the outside elements of the "real world"? Will an unexpected surprise on her doorstep cause Tess' cosy world to change irrevocably? Or is it the change Tess needs, to finally live a colourful life, and not just read about it?
Join Tess in this endearing and uplifting story of love, friendship, and passion!